Pit Droid 1:1 scale Page 2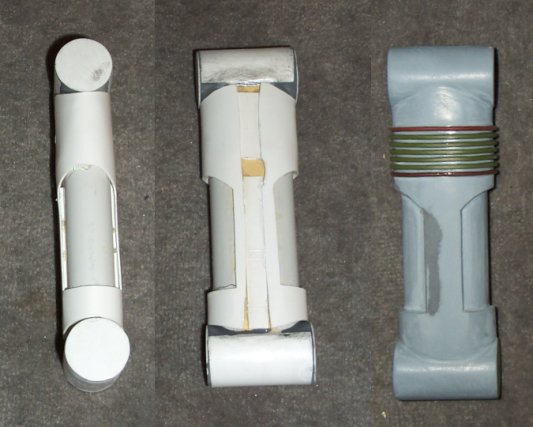 The neck
The neckpiece was made out of plastic tubing, plastic strips and rubber. However, the right pic does not show the finished piece.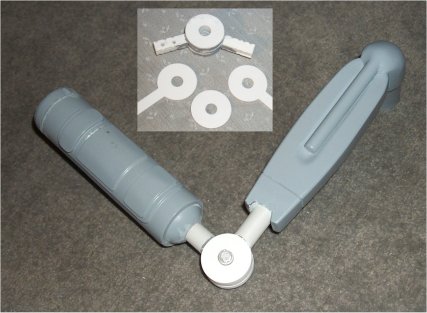 Elbow joint
The picture above shows how the elbow joint was done.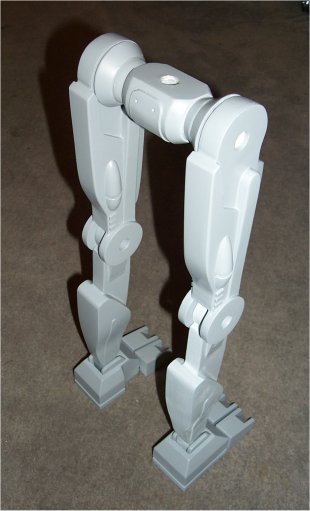 Legs and hip
Another picture showing the lower hip and legs completed
To be continued...
Back to: Pitdroid Page 1